Can next-generation sequencing (NGS) research provide deeper insights in transmission and SARS-Cov-2 biology by analyzing the entire genome rapidly?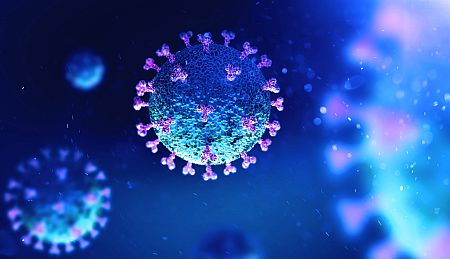 First reported in Wuhan, China in December 2019, SARS-CoV-2 is now a global crisis with researchers racing to help study its progression around the world. Early on, methods were not readily available to understand transmission, and infection started to spread to dozens of individuals. In a recent study[1], researchers utilized qPCR to reanalyze 640 research swabs suspected to be influenza-positive collected between October 2019 and January 2020 for routine surveillance of influenza. Results revealed that 9 of the samples tested positive for SARS-CoV-2, indicating the virus was spreading earlier than previously believed. Although the paper indicates false positives could be present, the findings suggest there is better opportunity to understand the early stages of the virus.
In addition to early transmission, there is additional information that would be helpful in understanding the origin of the virus, how it is transmitted and spreads. NGS can be used to quickly sequence the entire genome and identify specific genetic mutations and strains. This information is valuable to understand how the virus is evolving over time and thus its impact on transmission. Researchers can characterize viral mechanisms, study how virulence may change and potentially advance treatment or prevention options. An accurate and fast analysis solution is necessary when speed is of the essence for viral surveillance research, and identification of viral strains are correct, so that the data may be used to inform future decisions to potentially mitigate viral spread.
Ion Torrent targeted NGS technology is an accurate and fast solution that enables viral monitoring, surveillance research and epidemiological investigations. With the new Ion AmpliSeq™ SARS-CoV-2 Research Panel, targeted NGS allows for complete genome sequencing with more than 99% coverage of the SARS-CoV-2 genome and its variants, achieving limits of detection as low as 20 viral copies. This assay is part of an end-to-end research workflow that includes a plugin package for further analysis of the sequencing results, developed in collaboration with scientists at the forefront of the crisis.
With the Ion AmpliSeq SARS-CoV-2 Research Panel, researchers can qualitatively track and monitor the spread of SARS-Cov-2. Furthermore, the robust sensitivity and accuracy of the assay enables you to rapidly understand when the virus first appeared and how quickly it is mutating and spreading.
Learn more about targeted NGS for SARS-CoV-2 epidemiology research
Explore Ion Torrent targeted NGS solutions for SARS-CoV-2 research
See how Children's Hospital Los Angeles utilized the Ion AmpliSeq SARS-Cov-2 research panel to assist with contact tracing to identify coronavirus hot spots
Read the full publication in Nature Microbiology.
Reference:
[1] Kong, W., Li, Y., Peng, M. et al. SARS-CoV-2 detection in patients with influenza-like illness. Nat Microbiol 5, 675–678 (2020). https://doi.org/10.1038/s41564-020-0713-1