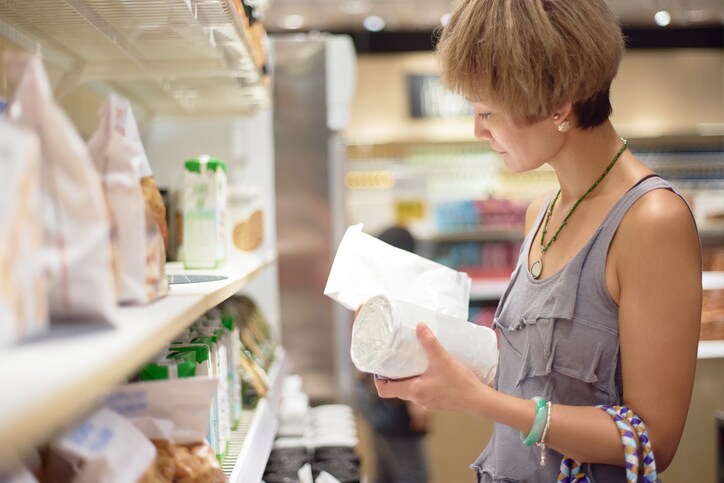 Finding contaminants and inspecting your products is critical to ensuring food safety. The latest technologies in X-ray detection for food applications can play an important role and protect both your brand and consumer health.
Sophisticated X-ray detection and inspection systems can distinguish between contaminants (like metal, glass, stone, plastic and other dense foreign objects) and packaging materials (such as metallized film or foil). But how do you know which system is best for your food production quality and safety program?
In an X-ray system, the beam passes through a product as it is conveyed through the system. The detector creates a line-by-line image of the product for vision analysis before the product leaves the system. The computer makes a good/bad decision and automatically rejects contaminated product. While there are numerous ways to configure an X-ray system, the fundamental operation is always the same: scan, analyze, and pass or reject.
However, there are several types of X-ray systems from which to choose, depending on the food manufacturing need.
Some food conveyor X-ray detection systems offer enhanced capabilities to inspect packaged products for missing pieces or components, under- and overfills, and other quality problems. Some systems meet the challenge of detecting foreign objects anywhere in cans and bottles. Others are focused on bulk food inspection, large dense products, or bags, boxes and flat packages.
We've made comparing different systems easier for you. Our X-ray Inspection System Product Comparison Table can help you compare maximum inspection areas, package types, washdown ratings, sensitivity, price, belt speed and multi-lane operation, among other features. Take a look at the chart and you will have most of the specifications at your fingertips.
When finding contaminants in your packaged food products is critical to protecting your brand, you want to make sure you have the right X-ray detection and inspection system.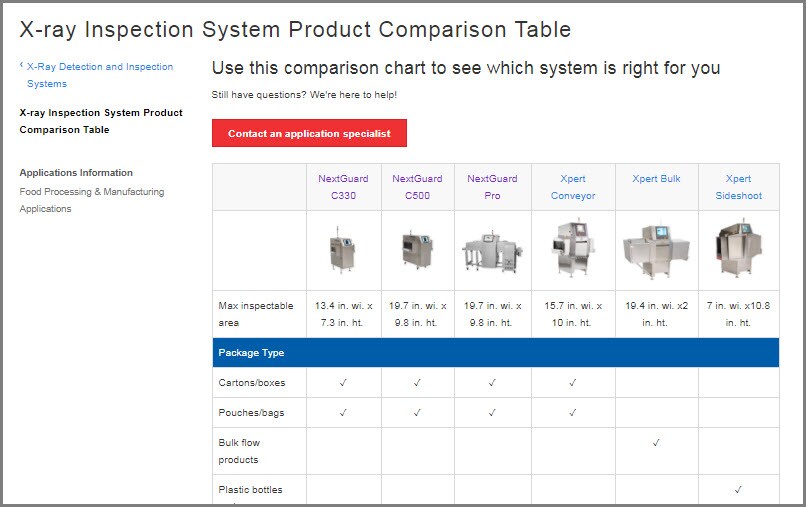 View the X-ray Inspection System Product Comparison Table.