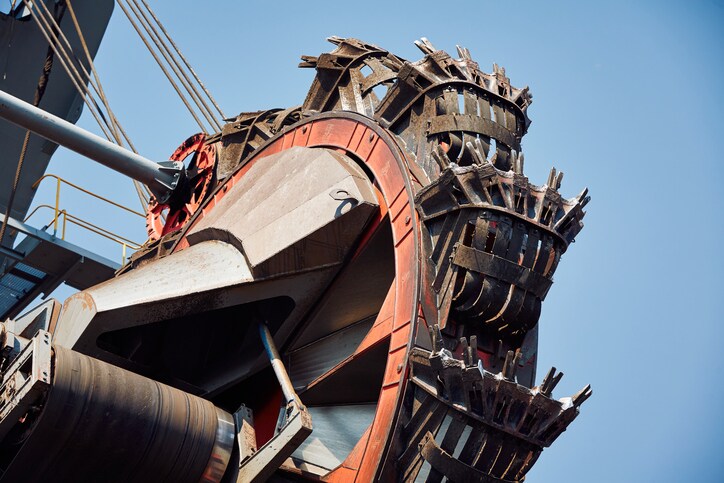 Bucket teeth break off, chains snap, wheel bolts fall off, and tools get left on conveyor belts. These are just a few of the ways that unwanted pieces of metal can end up in your pile of rocks and minerals.  A tramp metal detector provides an economical and reliable method of protecting expensive shredders, crushers, conveyors and other mining and cement bulk weighing, monitoring, and sampling equipment from potentially costly damage from these unwelcome metals.
There are several features a tramp metal detector should possess in order to help reduce downtime and ensure your mining and production operations stay functioning. If you are a belt conveyor operator and need to protect your equipment, you should keep these fifteen items in mind:
Designed for the Job.
The metal detector should be designed to accommodate belt conveyors moving coal, iron pellets, minerals, aggregates and other bulk materials.
High Sensitivity to Detect all Types of Metallic Scrap.
Some conventional metal detectors may miss bucket teeth, manganese steel mantles, bore crowns, bar scrap, chains and tools.
Accommodation for Magnetic and Electrical Items.
Insensitivity to materials with high magnetic permeability and electrical conductivity helps avoid an unacceptable false alarm rate
Wet or Dry.
The tramp metal detector should be able to detect tramp metal when buried in wet conductive materials.
The Right Fit.
Avoid compromising the integrity of your equipment; don't force fit by cutting your belt.
Fit for Challenging Applications.
Offset swing arms protect the coils and reduce breakage. A single coil under-the-belt coil assembly eliminates damage from high burden depths and interference from overhead metal objects. Look for a fiberglass support structure that is resistant to moisture, and impact- and moisture-resistant PVC coils.
Temperature Control.
If you have cold temperature applications, you will need a steel enclosure with a heater in your tramp metal detector..
Simplified Indicators.
Operator-friendly interface with easy-to-read indicators will help ensure the equipment is used properly.
Variable frequency.
The operator should be able to adjust the frequency to eliminate interference and false alarms from motors, radios and other external devices.
Easy to support.
Easy setup, calibration and system use will help reduce support calls. The company you buy from should have excellent support services when you do need to call.
Viewable Display.
A continuous back-lit LCD graphic display will provide easy reading, suitable for indoors and outdoors.
Software Languages.
Before purchasing, consider if you need a language other than English.
Serial communications.
A plug-in RS-485 communications board allows communication with a remote PLC or remote front panel.
Manufacturing Quality.
ISO-9001 Certified equipment and NEMA-4, IP66 dust and water tight enclosures are standard for the industry.
Additional Options.
Do you need clip detectors, high pile detectors, spray markers, flag drop markers, beacon lights, or alarm horns?  Consider all these items before you buy.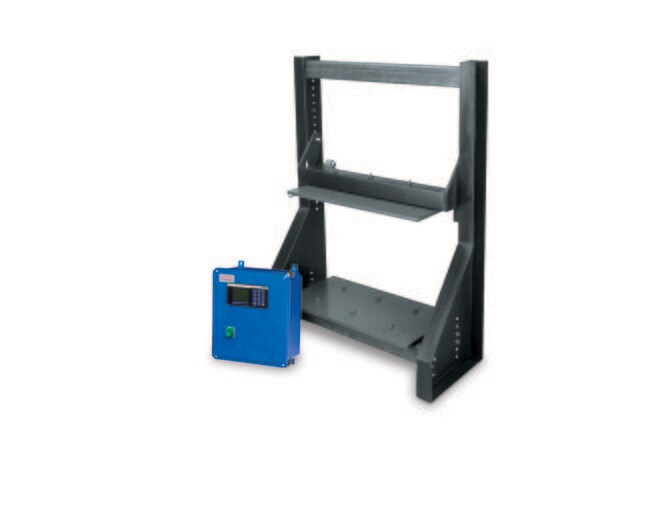 Highly-sensitive scrap metal detectors that are designed to optimize production time, protect process equipment and reduce false alarm rates will help keep your mining, cement, and mineral operations moving smoothly. With the right tramp metal detector technology in place, you can rest assured that if scrap metals get into your bulk materials, you won't have to worry about your very expensive equipment from being damaged and turned into scrap itself.
Editor's Note:  You can see where a tramp metal detector is used in this cement manufacturing process infographic.