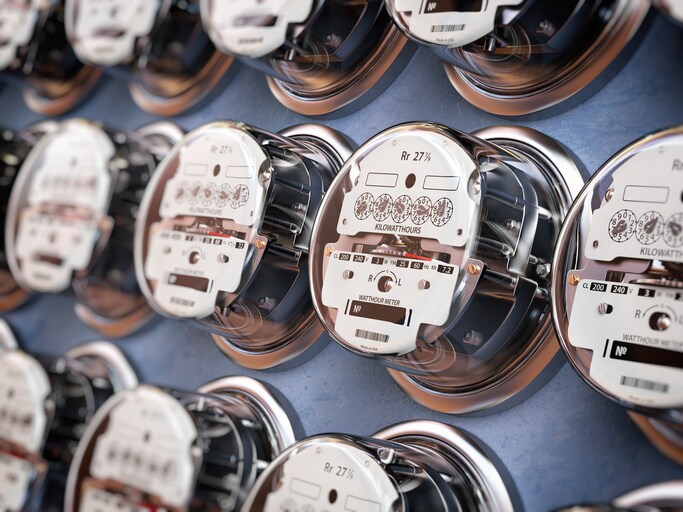 A key tenant to minimal energy consumption in a cement manufacturing process is kiln feed with proper chemistry having low variability. High frequency process control using an online analyzer helps ensure this goal becomes a reality.
Online cement analyzers continuously measure the elemental composition of the entire raw material stream, in real time, being carried on a conveyor belt. The system provides an elemental analysis of the raw materials. Continual monitoring and control of mining operations, stockpile blending and raw material proportioning helps producers optimize quarry lifetime, reduce waste, ensure quality product and minimize energy usage.
The control-loop cycle using offline X-ray analysis (laboratory instruments) can be relatively long and many times can miss high frequency variations in the raw material quality in process.  With control using an off line X-ray instrument, analysis measurements are made using a very small sample taken from the process.  A typical time period between sample collection and laboratory measurement is generally 1 to 2 times per hour.  A lot can change and happen in an hour during cement production.  Any changes implemented based on those results are an hour or two old and the process will likely be different.  At times, material proportioning changes based on offline x-ray analysis could be incorrect for current conditions and drive the chemistry further off specification rather than closer to specification.
While laboratory X-ray analysis and process control have been an industry standard for many years, this strategy can be significantly enhanced through the addition of an online analyzer  and automated high frequency proportioning control. Online analyzers have the unique ability to measure all the variations in the raw material and with control software can react to those changes every minute. Adjustments to material feed rates are made to smooth out those fluctuations.
The same concept is applied with a pre-blending stockpile control application of an online analyzer but here, the control cycle is a little slower and different because feedback is to mining operations and loaders.
Kiln feed material with high chemistry variations requires more fuel in the kiln to properly react and more energy at the finish mill to grind over-reacted clinker.  By using an online analyzer to minimize chemistry variation, fuel and energy consumption can be reduced and process upset conditions avoided.
Another contributor to potential errors when using a material sampling and offline laboratory analysis strategy is that representative samples needed to send to a laboratory are quite difficult to obtain.  It is in this area where an online analyzer is extremely helpful in reducing energy consumption; it doesn't need a sample, measures all the material and quickly tells mining operations they are sending the wrong material to the plant.
For more information about cement production technology, visit our Cement Analysis and Production Information website page.
We've written up the 15 most frequently asked questions about online cement analysis technology and provided the answers on one page.  You can view it here: Online Material Analysis for Cement Production FAQs
Update: Visit the Cement Production center on our website, with free resources to help you optimize your cement making process.