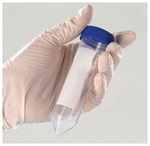 Thermo Scientific™ Nunc 15mL & 50mL Conical Sterile Polypropylene Centrifuge Tubes are premium, high-quality conical tubes that are environmentally friendly, offer the highest cleanliness with a recyclable plastic rack and allow for increased traceability with the largest writing area on the market.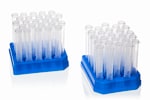 Thermo Scientific™ Nunc™ EZFlip™ Conical Centrifuge Tubes can be opened and closed with one hand due to a proprietary hinged-cap system. The tubes feature an ergonomic design, and are compatible with both fixed-angle and swing bucket centrifuge rotors.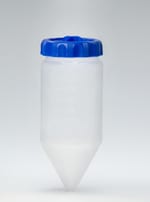 More volume. More access. More space for decanting. The new Thermo Scientific™ Nunc™ 250 mL Conical Tube offers added capacity for your larger samples with a one-of-a-kind wide mouth design, providing open, easy access for pipetting, decanting and removal of the pellet following centrifugation.